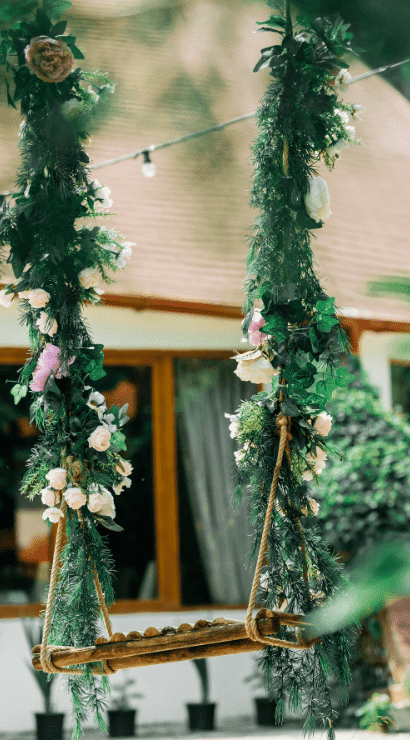 Design your dream event in a stunning natural setting, by Cernica's lakefront
Significant moments in your life deserve to be celebrated in a unique fashion, just like in a fairytale, in the middle of nature. Located in an oasis of peace and surrounded by nature's wonderful green space, with a breathtaking view of the lake. Cernica Events is the place where significant and treasured moments in your life become a reality and simply memorable. Regardless of your chosen theme to represent your special day, together we will find the most suitable elements, to tailor your ideal event down to the fine details.
Cernica Events, is positioned between Cernica forest and the lake of Cernica, at just 11 km from the center of Bucharest. The location can only be described as a sight of heaven, offering 6 event venues, a spacious terrace providing natural shade of the surrounding trees and a perfect deck on top of Cernica Lake, to organise marriage ceremonies.
Discover all the wonders within the 6 wedding venues offered by
Cernica Events

!
Choose the menu for your event!
" Cernica Events Customer – Everything was superlative. Congratulations! I would always come back here for any memorable event in my life. I highly recommend Cerica Events!
" Cernica Events Customer – Attentive staff, professionals, good food, cleanliness, and especially a great place for beautiful photos. I recommend it.
" Cernica Events Customer – Location, ambience, service, organization – absolute quality! I had the privilege of participating in several events here.