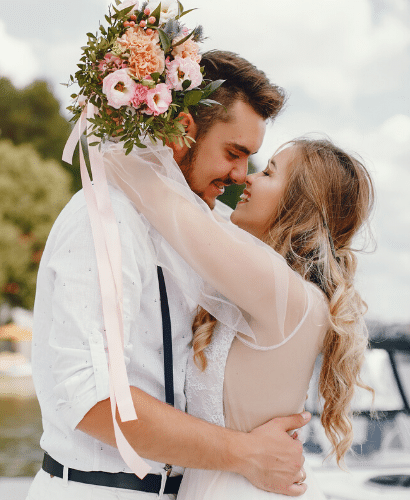 Your dream wedding on the shores of Lake Cernica, outdoors
The most significant day of your life must be carried out as it should be: an unforgettable party with your loved ones, allowing you to enjoy every moment. Our team will support your journey at every step of the way and we are dedicated to take care of all the details during your wedding reception at Cernica Events. We offer you a wide range of personalized services to help you focus on what matters most, unique memories with your distinguished guests. Our goal is to allow the bride and groom enjoy every moment of their wedding reception, our team making sure everything goes smoothly.
Accessible location, close to Bucharest, in the middle of nature
Cernica Events, is positioned between Cernica forest and the lake of Cernica, at just 11 km from the center of Bucharest. The location can only be described as a sight of heaven, offering 6 event venues, a spacious terrace providing natural shade of the surrounding trees and a perfect terrace on top of Lake Cernica to organise your marriage ceremony, civil or religious.
All 6 event venues offer access on the lakeside terrace, view towards the monastery view and access to the well-designed garden.
9 event venues
Noblesse
Luxury
Utopia | 120 - 250 seated guests
Porumbita | 120 - 250 seated guests
Glamour
Ballroom | 100 - 220 seated guests
Arcadia | 50 - 80 seated guests
Ambiance | 40 - 80 seated guests
Ponton | 80 - 150 seated guests
In-house catering
Exquisite meals are prepared by our experienced chefs to offer your guests an unforgettable culinary experience.
Menu prices can be personalised to suit your specific needs and preferences
We offer a variety of delicious menu packages for remarkable events in your life: wedding menu packages, traditional dishes and / or fine dining, open bar & a selection of dessert. To complete the refined menu of choice for your event, you will have the opportunity to surprise your guests with a delicious Candy Bar and refresh them with a Lemonade Bar.

Lakefront deck
Organise your marriage ceremony on the dedicated deck infont of Lake Cernica

Decoration
Chic benches, lanterns, white entry carpet